Case Studies - Education
Renovations and Additions to Colton Pierrepont Central Schools
Project Completed: Spring 2007
Estimated Construction Value: $9 Million
Services Provided: HVAC, plumbing, lighting, power, communications, and fire and security alarm system design.
Project Summary: The Colton Pierrepont Central schools were undergoing major renovations as well as constructing new additions. Argus was tasked with both creating new mechanical and electrical solutions and retrofitting existing systems.
Argus Engineering designed systems for the renovated cafeteria, locker room, administration offices and various classrooms. For the entirely new auditorium and state-of-the-art media center, Argus engineered electrical and mechanical solutions from the ground up.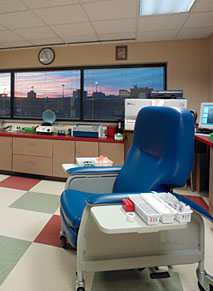 ---
"Argus has demonstrated they are steadfastly dedicated to client service. They are trusted engineering partners in every sense of the word who do not disappoint, and repeatedly exceed our expectations. We work as a team brainstorming pros and cons. They offer creative solutions to complex problems. We ask a lot of them, but, when they say they are going to do something, they do it. They always follow through, even during the most difficult scheduling situations. They pay attention to detail in documentation. They listen to us, and hear what we are trying to achieve. They are knowledgeable, motivated and talented people. They are a lot of fun to work with and they obviously like what they do."

-Architect, Client